PROJECT MG ZR 160 (2007)


With the MGB GT having nearly passed its MOT, I know I will not be having it for much longer. I recently saw an MG ZR 160 at the local scrap yard. I thought it would make an interesting new project with less rust, so i bought it. It is a damaged repairable Cat C. 2002 52 plate needing a new wing, door and any inseen alterations. The A post appears to be the most damaged area. It does not appear to have buckled and bent the body, but the exterior face has been flattened. Here are some pictures:
The condition when I found it - looking pretty bad.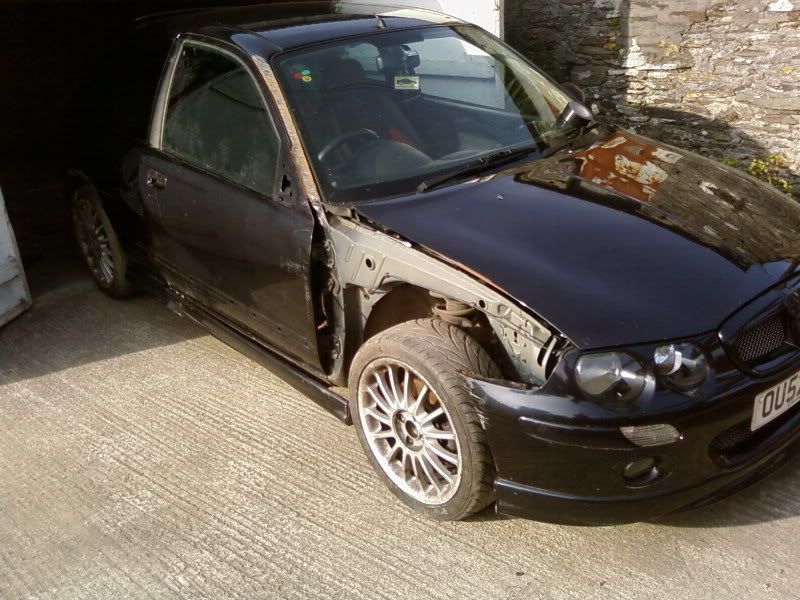 Today 06/04/2007 with new door fitted. A Post needs reshaping slightly.
Nearside, front and rear are all fine. Cleans up quite well....